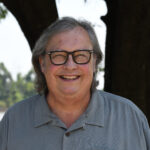 George Harris
Tenkiller Property.com LLC
South Highway 82 & 100 Junction
HC 68, Box 1471
Vian, Oklahoma, 74962
office 918-773-4072 – cell 918-774-4995 – fax 918-773-6420
I am really not sure of the exact time I was "introduced" to Lake Tenkiller, but memory starts while I was in High School. Somehow, we were here for a school camp for several days, girls in cabins, fellas in tents, I also remember being introduced to Queenies in Cookson while still in high school. Plus many, many float trips down the upper Illinois River.
My first wife's Mother and Brother worked here in the mid 70's on the Lakewood project off Indian Road. We were down quite often and even then my thoughts were how to make a living at the Lake. My first Mother-in-Law was quite the fisherwoman and I will always have a love for her and all the great times we had. I remember a January with snow on the ground and my Mother-in-law calling and telling me that the fish were biting at Tenkiller. In doubt we traveled to the lake, she had arranged an outing with a friend of hers and off we went in VERY COLD across the lake to a Crappie hole, catching all we could stand to catch with snow on the ground. So many more stories!
In the 80's we were quite the campers, and frequented the camp grounds on Lake Tenkiller. My career at the time was becoming financially successful and we were fortunate enough to be able to invest in our first piece of Tenkiller property. Soon after, we built our "second home". Having children really changes your thought process. When our son Nathan reached the age of 5, we became very motivated to figure out a way to live here full time and raise Nathan in Vian Schools, a much smaller district than where we lived in Edmond. So after much thought and prayer, we downsized to the second home became full time residents, and have never looked back.
What great experiences we have had in the last 16 years. We became very involved in our Church, even to the point of holding administrative positions. Soon after our arrival, I was "drafted" into the Blackgum Volunteer Fire Department. Never in my wildest dreams would I have thought that I would be a volunteer fire fighter, certified first responder and even serving on the board as Vice Chairman of the Department. When I think back, I had no idea of what the word "volunteer" meant, and what took place in Rural America, to keep a fire department going. I am now a retired firefighter. I am currently serving on the Greater Tenkiller Area Association Board of Directors.
My Real Estate career as evolved into quite a blessing. In every business, it is the people around you that make you successful, and I have been blessed over the years to work with some great people, and it all continues to grow. Technology is a great resource for buying and selling real estate. I personally continue to be hungry in learning all that helps us do our job. The National, State, and Local Boards of Realtors has always offered quality continuing education. One of the more recent courses I attended was the Resort & Second Homes Markets Course, in which most of the fundamentals apply to our market, and the Seniors Real Estate Specialist course.
Thank you for looking at our website, and if you have done business with us, thank you! I hope that we helped you and I hope that the Lake Tenkiller area has blessed you, as much as it has blessed my family and I. If you are planning on buying or selling in the future, Come see us and we will be privileged to help you and your family.