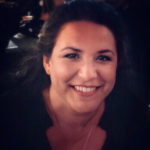 Toni Pruitt-Merida
Tenkiller Property.com LLC
South Highway 82 & 100 Junction
HC 68, Box 1471
Vian, Oklahoma, 74962
office 918-773-4072 – cell 918-348-4563 – fax 918-773-6420
"Choose a job you love and you will never have to work a day in your life!"  After a 30 year career in manufacturing including accounting, purchasing, scheduling, and inventory, Toni moved back to her childhood home of Gore Oklahoma.
Her love of the Illinois River and Tenkiller Lake drew her back to the Oklahoma Ozarks where her family has lived since the days of Indian Territory.  The habit of picking up local real estate guides while traveling lead her to choose real estate as the next logical career path.
Toni is excited to use her knowledge of the area to help you buy or sell a Tenkiller Lake area home.