Angela Lovell
Angela grew up in the Sallisaw area, attended Oklahoma State University, then moved back to the Tenkiller area acquiring her first home. As a new home owner to the area she is motivated to get involved with the community and especially with first time home buyers. Her home buying experience has motivated her to acquire additional skills to help first time home buyers and to specialize in that area.
Click here to learn more about Angela
Betty Curtis
Betty and her family have been coming to Lake Tenkiller for over 35 years. In 1992, after her husband retired from the Army, they decided to settle down here at Lake Tenkiller. They have a wonderful small hobby farm with all kinds of animals. She believes in community involvement and is a member of the Vian Lions Club helping to do what she can for the children of Vian
She has been involved in the real estate business since 2000. She knows the lake and the lake area and is ready and willing to help you with all your real estate needs whether it is a lake cabin or a full time residence.
Click here to learn more about Betty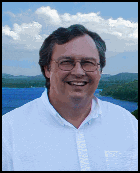 George Harris
George has a passion for Lake Tenkiller and Real Estate. He resides at East Lake Hills living on the Wolf at Tenkiller Golf Course. A big part of the passion is volunteering his time working in the community. He feels that a true real estate professional has to be a part of the community in order to know it and sell it.
Click here to learn more about George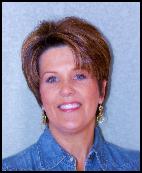 Catherine Truitt
Catherine has been selling real estate in the lake area for several years. After renting a cottage near the lake, driving down every available weekend for peace and quiet, they bought a house and now reside on Lake Tenkiller full time. They enjoy supporting the Vian Wolverines during football and basketball season.  Catherine has had too much fun learning the lake area and is anxious to help you.
Click here to learn more about Catherine